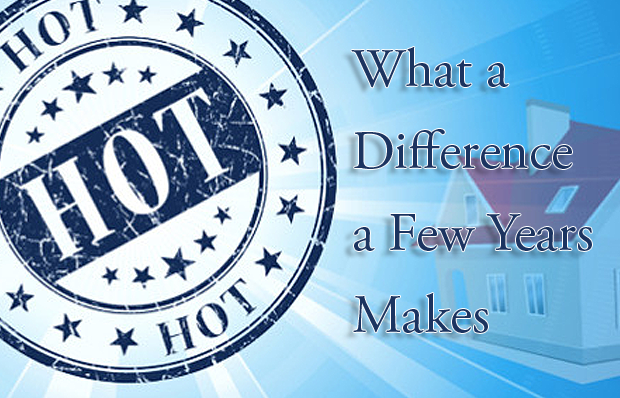 There's a beautiful tune in what's commonly called "The Great American Songbook entitled "What a Difference a Day Makes."
Dinah Washington had the original hit back in 1959; check it out on YouTube. Many other artists have covered the tune since then, including Rod Stewart. The lyric came to mind today as I was scanning some real estate headlines. Here's what I saw:
"California captures hot real-estate market list."
Granted, it's been longer than a day, but I'm sure we all remember when California's real estate market was a leader in all the wrong ways. Fortunately, the real estate market in California is robust and able to bounce back quite nicely, and right now people around the world are taking notice at what's happening here.
Oh, what a difference a few years make!
I bring this up because California real estate—especially property in desirable locations such as Los Angeles, Orange County and the San Francisco area—has always been a great investment. This is true for the person buying a home to live in as well as for the residential real estate investor.
Need a second opinion?
But as true as this is, there are still some prospective buyers who are finding it difficult to secure conventional loans. At Evoque Lending we see many of these individuals, month in and month out. What they need is for someone to take a second look at what they propose and find a way to make it happen.
With more than 15 years of funding loans in California, that's our specialty here at Evoque Lending. We are able to put families in the homes they desire and give them time to work things out for themselves if they initially had a problem securing a conventional loan.
We know something that holds true for almost every challenge that life throws your way: with a little bit of time, virtually every problem can be solved. That's what happened to the real estate market in California. It went through a rough patch, but given a little time it was able to come back just as strong as ever.
Maybe that's how we should advertise our service: We give you the time you need. On top of that, we are able to customize the term of loans so their time schedule is tailored exactly to each borrower's requirements. (I can remember some tests in school where I wish I had just a little more time. But I digress…)
Speed a valuable commodity
And anyone who is familiar with the way home buying and selling goes when the market heats up like it is right now knows that being able to close on a deal in a timely manner is also critical. At Evoque Lending we have a system that gives you a fast answer and fast funding. We make applying easy and handle virtually everything in-house. We don't want to put up any more obstacles between you and your property.
So if you're in a time crunch, or have "hit a wall" in your desire to purchase real estate in Orange County, Los Angeles, San Francisco or almost anywhere in California, email us or call today and let's see how Evoque Lending can help out.