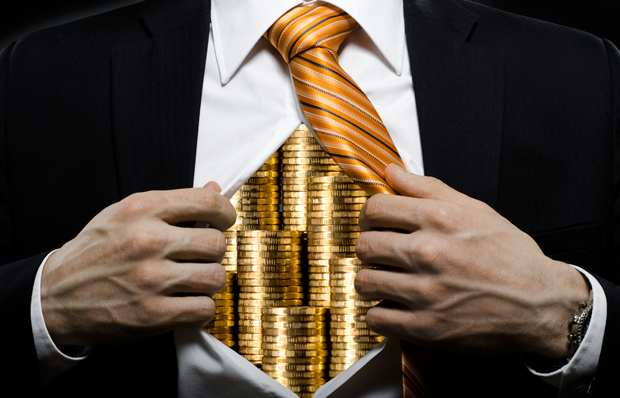 When you were young and someone asked you what you wanted to be when you grew up, did you answer doctor, pilot, actor or some other glamorous – and probably highly paid – profession?
Let me suggest a career that many of us as we better understand what the world is all about might aspire to: wealth manager.
At Evoque Lending, we work with a lot of men and women who are professional wealth managers and they are a savvy bunch. Imagine you're in a position to hire a full-time wealth manager – what a great position to be in, right? – and you sit down at your computer one day to start writing out the job description.
The first job requirement would probably be something like: Must be able to significantly grow assets over time while ensuring their security.
Double-digit ROI
I think that's why we see a good number of wealth managers who make First Trust Deeds part of their investment strategy for the portfolios they manage. For example, in today's economic climate, First Trust Deeds are delivering double-digit returns and at Evoque Lending their safety is sheltered by some 40 percent of protective equity.
I don't know what you do for a living, but the job of wealth manager sounds pretty good, doesn't it? Here's the fact we all need to take to heart: Everyone is a wealth manager.
Some individuals do a great job managing their wealth, others not so much. I would like to suggest that if average people, as amateur wealth managers, were to steal a page out of the professional wealth manager's playbook and put some of their investments in First Trust Deeds, they could significantly improve their portfolios' performance.
First-timers welcomed
It's not difficult to begin investing in First Trust Deeds. We have a great deal of experience with first-time investors at Evoque Lending. I don't have room here to go in-depth about all aspects of investing in First Trust Deeds, but let me touch some highlights.
We mostly write loans on real estate in Los Angeles, Orange County and the San Francisco area. We have a great deal of experience in those markets and we think that's an important consideration.
Generally the term of our loans ranges from three to 84 months, so you can commit your funds for the length of time that best suits your personal needs. Our loans are interest only, so each month you receive a check for that amount. Many of our investors find the regular monthly check one of the best benefits of holding First Trust Deeds.
At Evoque Lending there is no minimum loan amount. That's another way you can tailor your investment to suit your situation and adjust it as your conditions and requirements change.
Approval is yours
You give the final green light. We're here to take care of all the details and use our 15- plus years of experience to give you any guidance you need, but the final decision to fund a loan is yours.
As I said above, there's more to discuss, especially in terms of your specific needs. We appreciate the opportunity to give you more information. Just call or drop us an email.