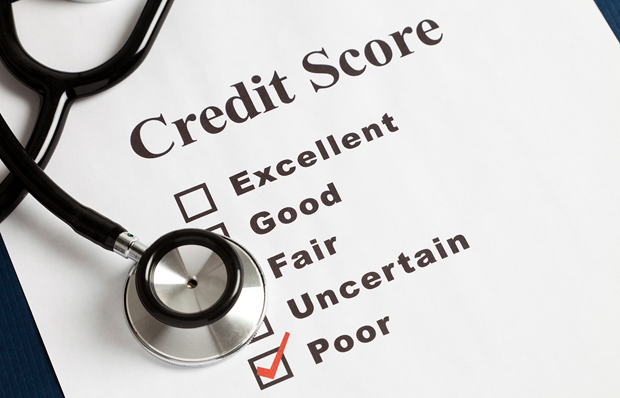 We must be suffering an epidemic of bad credit scores.
I make this claim because I know how the law of supply and demand works. When demand increases, supply will increase and this is what we have seen over the last several years in the credit report and "credit repair" industries.
Everywhere you turn today – your email in box, web pages, radio, television – is full of advertisements urging you to sign up for some new credit reporting service, or if you have a credit rating problem to enlist their services to fix it.
It's a common story today
If you're one of the many who is suddenly facing issues caused by a credit score that's too low, this means that you're in good company. There are many others who are dealing with the same problems. Some will throw up their hands and ignore the situation, others will figure out how to accomplish their goals despite the inconvenience of a low credit score.
First, I would urge you to be cautious about signing up with any company that promises to quickly improve your score; there are some bad actors out there who are scamming people.
A system that works
For over 15 years, many of our clients at Evoque Lending have been able to dramatically pull up their credit scores the "old fashioned way" – by demonstrating good stewardship of their finances. Our clients do this by taking out a shorter term loan to purchase or refinance property and then make payments to demonstrate their credit worthiness.
There are two excellent benefits our clients enjoy with this approach:
– They get the real estate they desire, and
– They improve their credit scores at the same time.
Before long, our clients typically find that they can get a conventional loan and at that point they are well on their way to achieving the financial freedom that they have been working so hard for. At Evoque Lending we love seeing how families are able to improve their lifestyles and build wealth.
What you need to do
I'm trying to give you the big picture here in case you're among the many in California who have been turned down by a bank or conventional lender. I want you to understand that Evoque Lending offers an alternative that has proven successful for many others who have been in the same situation.
Let me explain how it works. We don't care about a number on your credit report. For us two things are the most important:
– Your ability to make payments, and
– The amount of equity you will have in your property.
When those two items are in place, we are well on our way to being able to loan you the money you need. We have been making this happen for Orange County real estate, Los Angeles real estate and San Francisco area real estate for many years and we would love to have the opportunity to discuss your needs.
Putting you first
I think you'll find that we're totally focused on our clients. We can usually give you an answer in 24 hours and even have your loan funded in seven to 10 days. If a bank or conventional lender has been stringing you along, you will appreciate our straightforward system.
Sound like it might work? The only way you'll know for sure is to contact us. Give me a call or drop me an email and let's see if we can get this worked out for you.