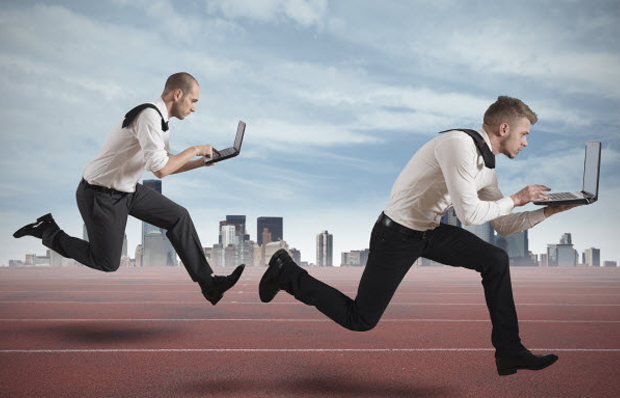 If one of our big-time Hollywood script writers penned this story, it would get a name like, "The Case of the Missing Money."
The money in this mystery story isn't the inheritance of some rich oil tycoon. What is missing is the economic growth our economy should have seen in the first quarter of this year. Experts were expecting almost 2 percent growth, but when the numbers came in, there was essentially no growth.
It was such a surprise that the government, according to an Associated Press article, has decided to "review the mystery" of the slow-to-no first quarter growth.
Real estate market is strong
It's too bad that the US economy isn't humming along like the Southern California real estate market. The Elliman Report shows that the median price of Los Angeles single family homes and condos increased 7.7 percent over the last year and closed sales are up almost 10 percent.
Now is a great time to own real estate in California – especially hot markets like Los Angeles, Orange County and the San Francisco area. Further, those numbers tell another story – buyers need to be ready to close deals. Many properties are only on the market for two days.
In tight markets like this, getting the runaround from a bank or conventional lender can be a disaster. You might lose the property, or find yourself in a situation where you get bid up by other potential buyers.
Speed is of the essence
At Evoque Lending, we move quickly. We can fund purchases that cause loan committees at banks and conventional lenders to drag their feet and eventually turn down your application. Whether you're looking at a property for your home or for investment purposes – or you're a real estate professional trying to save a sale – we can act fast and get the deal done.
Since we're on the subject of speed, let me give you a few details. First, we are dedicated to world-class customer service. We handle virtually everything in-house and with our experience we can give borrowers an answer within 24 hours. In addition to that, we can fund loans in seven to 10 days.
Your credit report number isn't important to us at Evoque Lending. We know that credit scores often don't reflect the ability of a borrower to make payments. At Evoque Lending we want to make sure that you have enough equity in the property and that you can make your monthly payments. When those two requirements are in place, we're usually "good to go."
Loan terms to suit your needs
Also, when you call us to get more information, we can talk about the length of your loan. We have flexibility there, so we can tailor the term to meet your needs. Many of our clients opt for shorter-term loans that allow them to move quickly and get into the property they want and later move into a longer-term conventional loan.
I'm proud of all the buyers we've been able to help over our 15-plus years in business. And if you're having problems with a bank or conventional lender on a California real estate purchase in Los Angeles, Orange County or the San Francisco area, please call today or send me an email. We would love the opportunity to work with you.