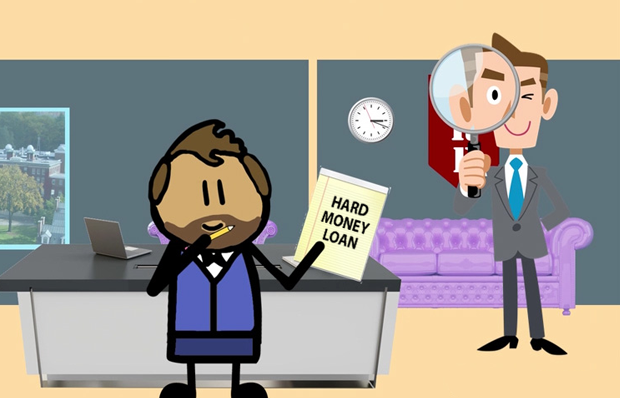 If you follow mortgage industry news you'll discover that Wells Fargo probably has the single biggest chunk of the business right now.
Often the company with the most business also leads in customer service. That's why Amazon has been able to build up such a huge group of customers. It operates quickly and efficiently. But if you apply that logic to the conventional mortgage industry, you would be making a big mistake.
If you go over to Credit Karma, for example, you'll see that Wells Fargo Mortgage has about a 1.5 star rating (out of five stars). Of the 85 reviewers who have posted there, about 75 give the mortgage giant just a one-star rating.
Ouch!
However, if you've dealt with one of the huge banks or conventional lenders, this probably doesn't shock you. One of the bank's customers was complaining about all the trouble he was having closing a loan that was "pre approved 2 months ago."
Sadly, the highly-touted "pre approvals" from the big names in the mortgage industry don't mean very much when it actually comes time to fund the loan and complete the real estate purchase.
So big they don't care
I mentioned Amazon earlier. Amazon has learned how to be successful in the vibrant and highly competitive world of e-commerce. Sadly, the players in the conventional mortgage industry see the world differently. They know that just by virtue of their size, no other companies can compete with them, so they can afford to stop trying.
The worst part of this is that a lot of good people get hurt by them. They put in mortgage applications believing that their solid financial situation will be enough to get approval for a loan.
Wrong.
Every day at Evoque Lending we work with good people who have been treated poorly by banks and conventional lenders. They think they are on the road to buying or refinancing property only to have the door slammed in their face at the very end of the process. If you have a story similar to this, you need to call us. We can probably save your real estate deal.
I'll be totally upfront with you right now. Here's what we look for:
– The value and equity of your property, and
– Your ability and willingness to keep up with your payments.
When these two things are in place, you will get your approval from us (not just a lame "pre-approval") in a day and we can fund your loan in seven to 10 days.
Locally owned and operated
We can do this because we deal with California hard money loans and we don't have to work with a loan committee that's at some distant corporate office. We make our own decisions right here and we know California real estate. If you need a loan for Los Angeles real estate, Orange County real estate or real estate up in the San Francisco area, we're your team.
Further, because of our 15-plus years of experience in the hard money loan business, we have developed systems built around the needs of our clients. We are here to serve you – not to string you along.
Our loans are typically interest-only, shorter-terms loans, although you can set the term of your loan to best suit your situation. The work we do allows people to purchase or refinance property in a timely manner. And we both know that in this hot California real estate market, it's essential to be able to move quickly.
If you or someone you know needs help with a real estate transaction, please give me a call or at least drop me an email that gives me an overview of your situation. Let's see if Evoque Lending can give you the help you need and deserve.