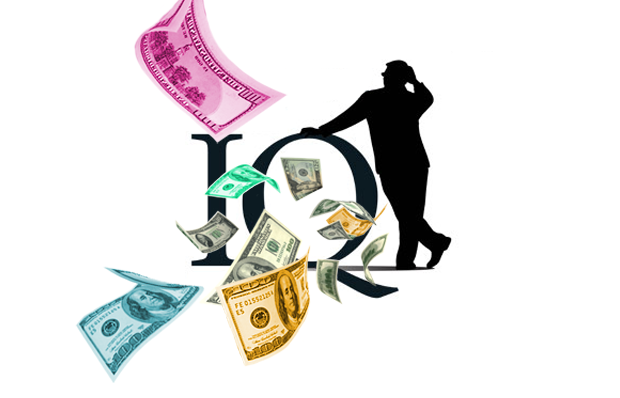 I predict that come Spring 2015, you're going to see the women's departments in major clothing stores festooned in Aquamarine, Scuba Blue, Lucite Green,Toasted Almond, Strawberry Ice, Tangerine, Custard, Marsala and Glacier Gray colored dresses, skirts, pants and blouses.
Well, actually it's not my prediction; it's Pantone's prediction. Pantone is perhaps the biggest name in the world of color and the company predicts what colors are going to be popular. It's not the only professional color prognosticator in the biz, which is actually a pretty significant industry.
I don't know the batting average of Pantone's predictions, but I do know the difficulty in making accurate predictions because I see it all the time in the investment industry. Right now folks who sell precious metals are predicting gold higher than $2,000 per ounce, although gold has dropped significantly since its highs.
Double-digit returns locked in
The impossibility of accurately seeing into the future is one of the reasons Evoque Lending has been able to attract so many investors. For more than 15 years, our investors have received very competitive returns on their funds – ROI that regularly beats out other investment vehicles. Right now, our investors are locking in double-digit returns that can extend out for lengths of time that can range from three to 84 months. (I predict that gold sellers will still be touting $2,000/ounce gold in 84 months. Check me on that.)
Further, investing in First Trust Deeds gives your portfolio steady appreciation. If you invest in Euros, stocks or precious metals today, who knows what their value will be a year from now. These other investment vehicles require constant tender loving care if you don't want to get blindsided by a major sell off. With First Trust Deeds, they cruise along being productive in your portfolio while you can spend your time doing whatever it is that you do best, or enjoy the most.
I know that along with a steady yield, investors need safety. At Evoque Lending we specialize in Los Angeles, Orange County and San Francisco area real estate. All of the loans we write have – at a minimum – 35 percent protective equity. Further, we thoroughly vet our borrowers so you know they have the means to keep up their payments.
Flexible terms and amounts
Along with solid returns and safety, you also have flexibility when you invest in Evoque Lending First Trust Deeds. Depending on the overall liquidity you need for your portfolio, you can select terms that range from three to 84 months. Also, you can decide how much you want to invest; we have no minimum loan amount guidelines.
Before I end this, I want to ask you one question: Have you received any calls or emails from the guys who sell gold? If so, you've experienced high pressure sales. That's not the way we do business at Evoque Lending and it leads me to the last point I want to make today. As an Evoque Lending First Trust Deed investor, you make the final call. You decide which opportunity is ideal to meet your investment goals.
We expect and encourage you to ask questions. In fact, why not ask your first questions now? Give us a call and let us know what else is on your mind with regards to investing in First Trust Deeds. We'd love to hear from you.