It's Time to Up Your Game!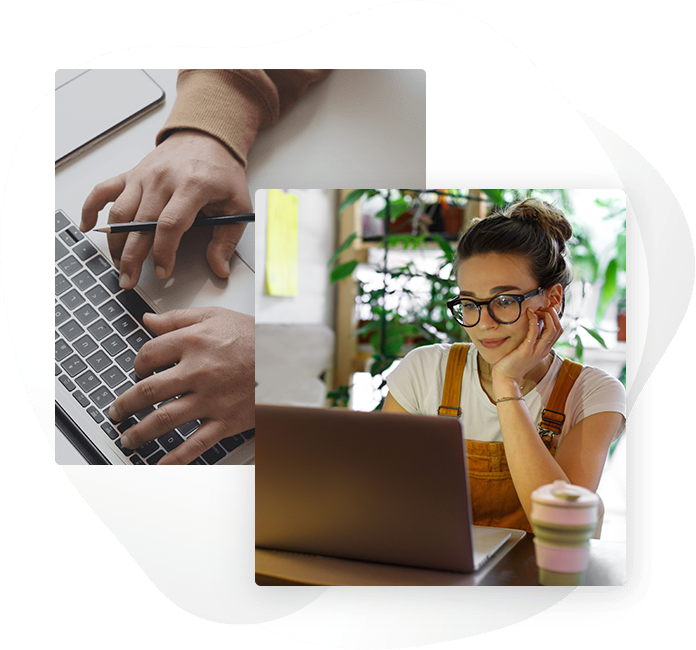 Join Evoque Lending
If you are reading this, needless to say you've come here for a reason. Be it simple curiosity, an opportunity that surpasses your career expectations or perhaps your search for professional fulfillment.
A web-based, green and paperless environment, allowing you to work from home or virtually anywhere.
As an in-house hard money lender, you'll have the means to fund loans that banks simply just won't do.
A top rated CRM, LOS and phone/video system.
An extensive network and access to every type of lender available.
The opportunity to have your own personal brand developed, supporting your overall efforts.
Raw Pricing.
In-house processing.
Get paid 1099 weekly.
Access to your own Loan Officer website.
Best of all, you can join us and start working the same day.
We're in search of proven, experienced, NMLS Licensed Loan Officers to join our expanding team of remote loan officers. We'll provide you with training, mortgage processing technology, CRM and many other benefits. This is a 100% remote position. The ideal candidate will have experience managing different loans. To succeed in this role, you should demonstrate excellent communication and interpersonal skills and be ready to grow.
Strive for exceptional customer service and practice ethical standards with every client.
Generate your own book of business through referral partners and lead purchases.
Professionally manage the entire loan process from inception to funding.
Be accessible to clients and associates and return calls and emails in a timely fashion
Keep up to date on mortgage products and guidelines
Attend virtual monthly meetings to discuss goals, expectations, and industry updates
Maintain proper notes within our loan origination system to ensure complete transparency and exchange of information internally.
2 years as a Loan Originator or a Loan Originator Associate preferred
Active California DRE License in good standing.
Active NMLS Federal License in good standing.
Desire to take your career to the next level
History of exceeding sales goals
Demonstrate strong interpersonal skills building positive and productive working relationships with clients & colleagues
Ability to remain competitive and coachable while working in a fast-paced sales environment
To make sure we hire the most qualified professionals, we've designed a multi-step selection process which includes interviews and reference checks.
We're excited to get to know you and hope you're a good fit for Evoque Lending.
Evoque Lending is an equal opportunity employer and encourages all applicants to apply regardless of age, race, sex, religion, color, national origin, disability, veteran status, sexual orientation, gender identity and/or expression, marital or parental status, ancestry, citizenship status, pregnancy or other reason protected by law.